In partnership with The Santa Barbara Museum of Art (SBMA) and The Museum of Contemporary Art Santa Barbara (MCASB), SPL has developed educational workshops for the public. Each program directly relates to the artworks in
Seeping Into History: Oil Touches Everything
, and the research that went into them. The SBMA workshop is intended for younger audiences, and the MCASB workshop is intended for adults.
MCASB PANEL |
Saturday, 12 March 3:30-4:30 PM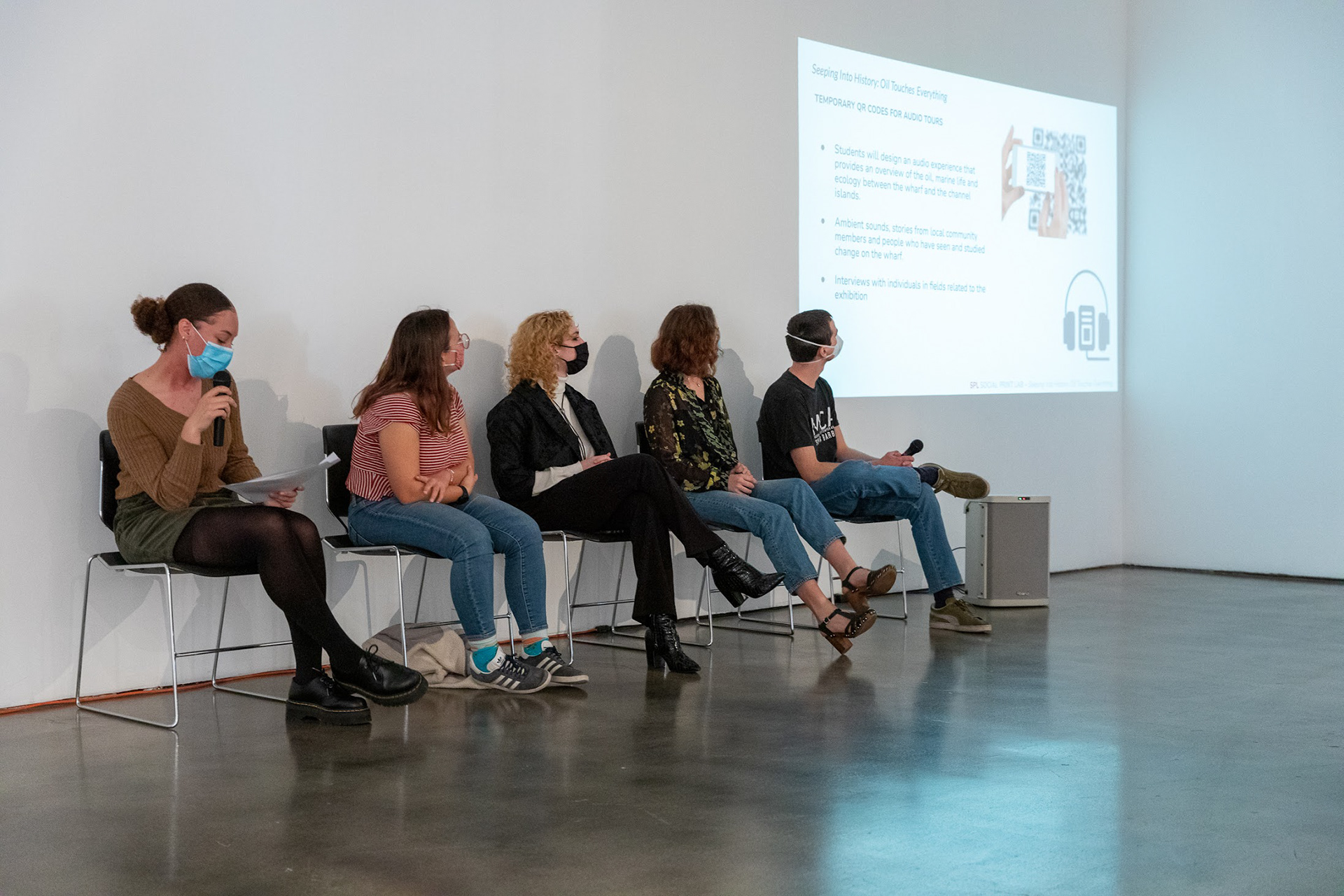 Above: Mediator Zoë DiNardo and panelists Elise Ortega, Madeleine Galas, Sarah Willes, and Owen Jenkins.
The Museum of Contemporary Art Santa Barbara hosted a panel discussion in which we presented our research  and answered questions about the process of creating and planning our exhibition. Mediated by our very own Zoë DiNardo, our panel featured artists Elise Ortega from the digital audio tours group, Madeleine Galas from the artist book group, Sarah Willes from the brochures and maps group, and Owen Jenkins from the flags group.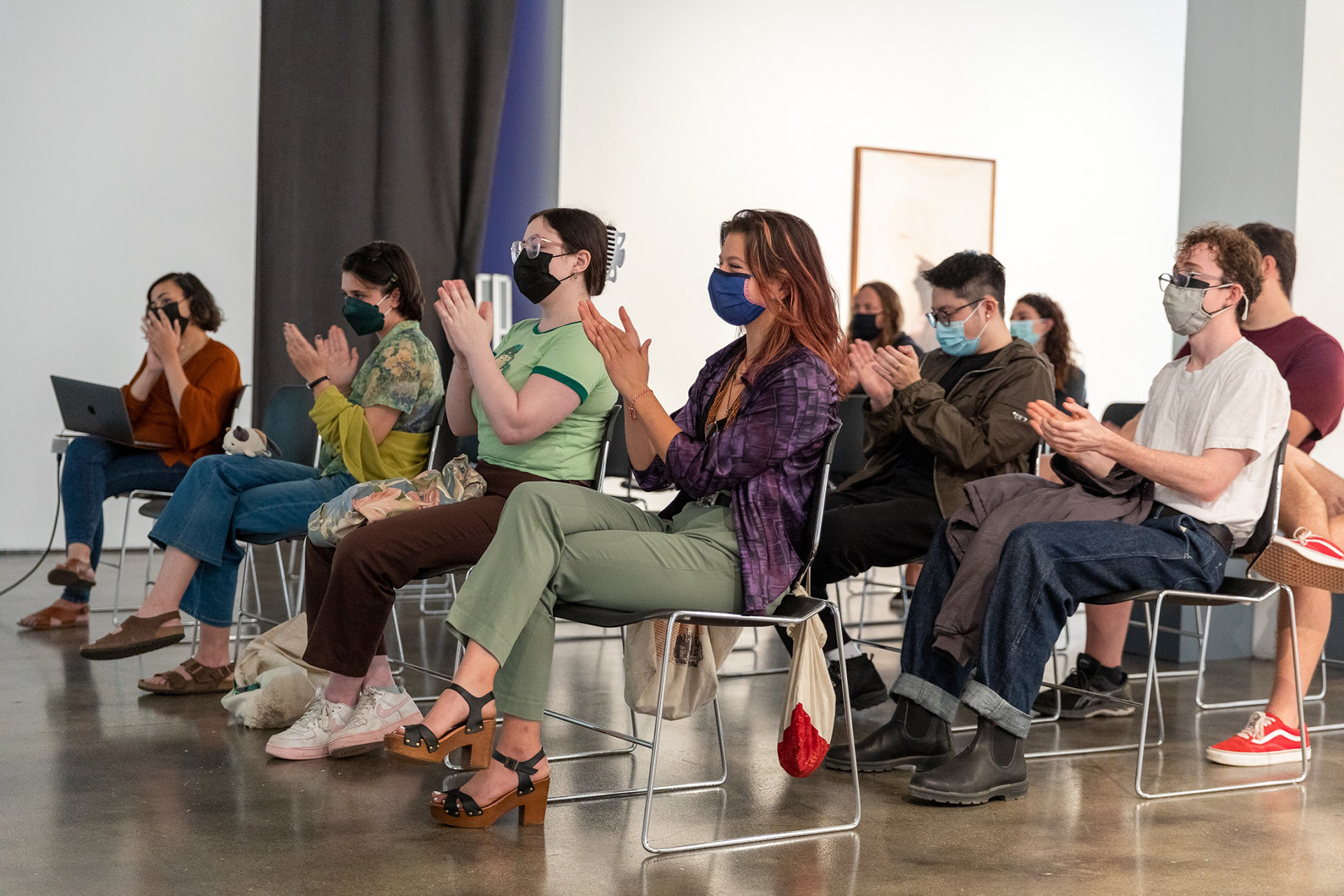 Above: Members of Social Print Lab in the audience of our panel discussion. 
SBMA WORKSHOP |
SUnday, 13 March 1:30-4:30 PM
Hosted on the front steps of the Santa Barbara Museum of Art, and as part of
Studio Sundays on the Front Steps, 
Social Print Lab guided children and adults in creating their very own flags illustrating concerns and raising awareness about climate change and our local and global environments.